I don't know what's gotten into me lately but I seem to be stuck on lace, denim, and animal prints. Not sure why, but when I look in my closet, those are the things that seem to cry out "weeear me, Eboooni…weeeear me," so as a result you guys have seen look after look featuring lace, denim, animal prints, all of which are totally on trend, but I think I'm falling into a rut of sorts? Well, rest assured that I do own other fabrications and patterns, and eventually I will get over my latest obsession. Bear with me, and I hope you enjoy the many variations of lace, denim, and animal prints I present along the way! Seriously, I think this might be the last one…maybe. I don't want to make any promises. Lol!
Today's ensemble was inspired by the fabulous, dreamy, luxurious, 3.1 Phillip Lim Embroidered Hairpin Lace Skirt.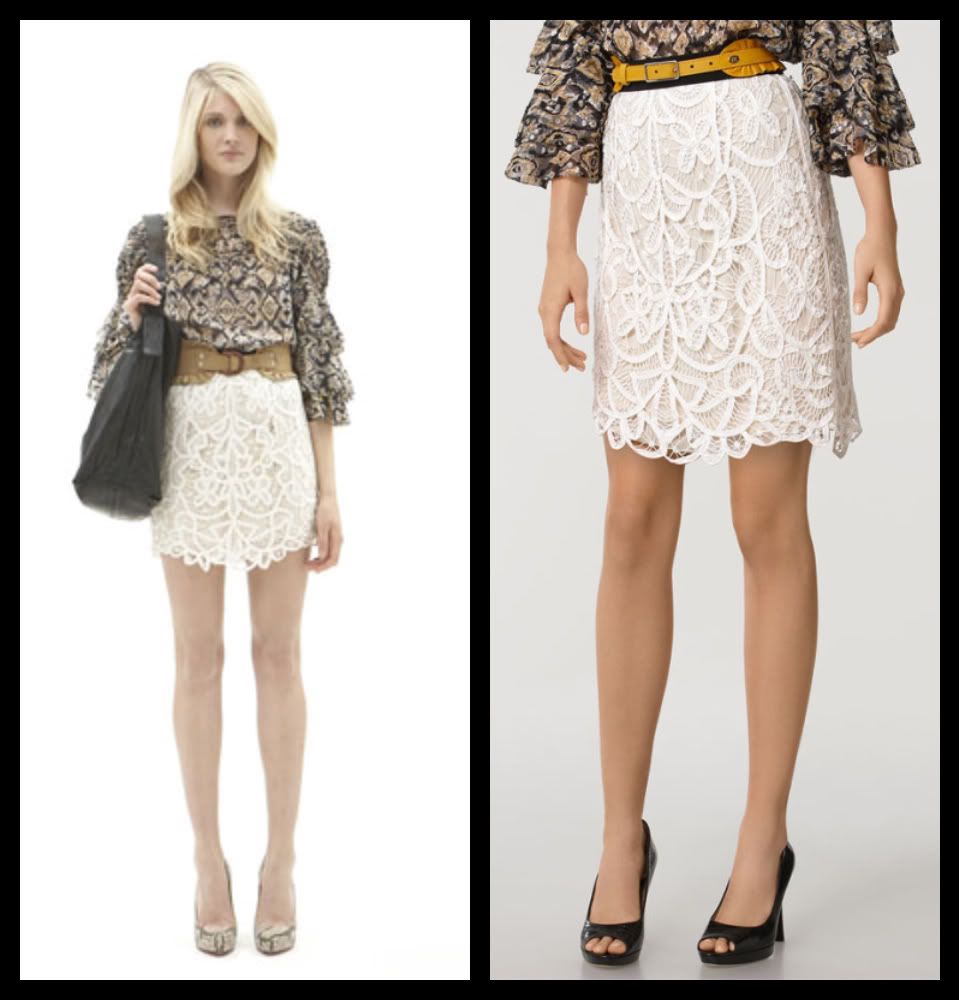 This lovely skirt is actually no longer available, but retailing for $450, event when it was available there was no way I could afford it. Boy oh boy, was I thrilled when I found a very similar lace skirt at Forever 21 for only $22.80.
What I'm Wearing…
~ LAL denim button down shirt
~ Forever 21 Lace Skirt
~ Brown Corset Belt
~ Bakers patchwork pumps
(This is where the animal print comes in. I love these shoes! they have great patches of tiger, snakeskin, and croc! soooo cute! and they were on sale. I got them for like $18!)
~ Brown Vintage Clutch
(one of the latest Goodwill finds I talked about here)
~ H&M Bangle
~ DKNY layered chain watch
~ Tiffany's toggle necklace worn as a bracelet
~ Forever 21 Necklace
~ Mossimo Sunnies
~ Earrings from JC Penney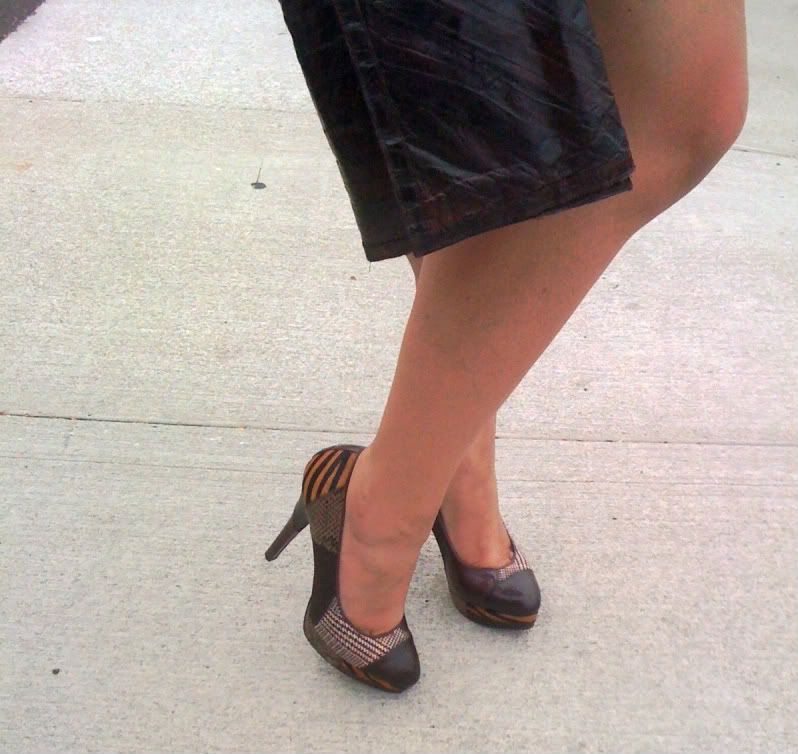 Thanks for stopping by!!!
One Response to "More Lace, More Denim, More Animal Print…"